DSLRiversary & Photography Giveaway
It's finally here. My Photography Celebration Giveaway. Without further ado here are the major players in my photography journey and the incredibly generous sponsors of the One Year DSLRiversary & Photography Celebration Giveaway giveaway.
I first "met" Tracey when I purchased the Shutter Sister's Book 'Expressive Photography'. EP changed my life. It completely transformed the way I approached my photography education. Photography is more than the process of capturing an image. Expressive Photography taught me how to view my life, family, and surroundings differently to add depth and soul to my pretty pictures. It set me on a path to try to create art and document the ordinary in an extraordinary (to me) fashion. I'm still working on that and reference EP regularly.
I've given this book as a gift to several friends and even as a pay it forward on the ClickinMoms forum. I'm currently enrolled in Tracey's Black & White course and am obviously a huge fan of her as a writer, photographer, and person.
She has graciously donated a copy of Expressive Photography for the giveaway,
There isn't much I can say about Clickin Moms that I haven't said here already. It is an amazing place that transformed my life. I've made lifelong friends, improved the quality of my images, and found an inspirational and safe place to learn and grow. I recommend this forum to every single woman who asks me where to start in their photography journey. CM. Period.
They offer the best photography forum for women (there are plenty of non moms on there so don't let the name fool you), workshops to take your work to the next level, breakout sessions, books, and so much more.
CM is kindly offering a one year membership to a new ClickinMoms member and a copy of their books 'Inspire' & 'Laughter'.
I had the pleasure of meeting Xenia at the Blogher conference last year. Besides being sweet and adorable she is a fellow blogger. I love Xenia because her support and enthusiasm are infectious. She always has a kind word to say and never fails to make me laugh. Her blog has something for everyone from tasty recipes to cute pictures. My favorite thing about Xenia is her uniqueness. She isn't just another mom blogger. She is...more. Like me. You won't find cookie cutter posts on Raised by Culture. She is also a Wu-Tang fanatic like me so she can do no wrong in my eyes.
Xenia is donating a Holga 135 Plastic 35mm Camera with Pendleton Camera Case. She's even throwing in some color film. Seriously. How awesome of a prize is that?
Sarah Cornish is without a doubt one of the sweetest and kindest photographers around. I've followed her journey for some time as a bystander and one thing that never changes about Sarah is her sense of community. I've never met her but she is a beautiful person. She is supportive, gracious, and so talented you'd love to hate her but you can't because she's a beautiful soul.
Like thousands of other aspiring photographers I purchased many (so so many) of Sarah's actions. They're incredible. I use many of them often but The Ultimate Photographer's Toolbox is my mainstay. Sarah's actions and textures have done more than just enhance my photos. I like every other new photographer on the planet rushed in to purchasing actions and running them on poorly exposed and out of focus shots. I wondered why my results were nowhere near Sarah's (and obviously they are still far away) and then it finally clicked.
D'uh!
Work on the image first. Perfect your shots in camera and then use actions to enhance. After I became proficient in the technical aspects of photography I studied all (oh man I have so many) my My Four Hens actions to learn more about processing, especially what worked for my images and styles and what did not. Sarah was a huge part of my journey and didn't even know it until recently.
Sarah is giving away $100 gift card to her shoppe!
I first encountered Stacie's work on the ClickinMoms forum and she was an instant favorite. We have a very similar sense of humor and I find her photography style refreshing. CM has no shortage of brilliant and dazzling talent but something about Stacie's work kept pulling me in. She was my first choice when I decided I was ready for a portfolio review (which my lazy ass is still in the process of putting together).
Although I don't currently shoot film and have never used a Holga I cannot take my eyes off of her award-winning work. It is always more than portraiture with Stacie. There is no absence of emotion, story telling, or creativity. I love that. Also? she's just plain old freaking hilarious and sweet.
Stacie has donated a 30 minute Skype photography critique. Yes. You may complete yours before I do. Don't judge me. Blame my kids.
My talented friend Kristi posted about ThisLife a while ago and I was intrigued immediately. One of my worst technoligcal fears is losing all the images I've worked so hard to preserve. I immediately signed up for the Beta version.
What makes TL so cool is that it stores all your photos and videos safely in it's cloud using their simple to use desktop uploader. ThisLife does the rest using it's powerful facial recognition and duplicate detection (THAT is awesome) technologies. Photos are tagged by person, place, and moment and super easy to find. You can share accounts and even download the mobile app for viewing and sharing on the go. One of my 2012 goals was to use another method of backup and ThisLife is it. It's affordable and easy to use.
Also they're fun and helpful people. ThisLife is very active on Twitter and Facebook and do an incredible job engaging with their audience. Another huge plus in my book.
ThisLife is giving away an Adventure Plan which holds 20,000 photos or 10 hours of video.
I love Adorama. I order my personal and professional prints through them and also my photography gear, most recently my 35mm f/2. Their customer service is unparalleled. What sets Adorama apart (and made me decide to use them exclusively for my gear) is the personal attention they give their customers and the kindness of their employees. All my questions are answered promptly and patiently.
Joel is a friendly presence on the ClickinMoms forum who personally responds to our posts and emails almost around the clock. He is without a doubt one of the nicest guys ever and a pleasure to work with. He's on Twitter too!
I shoot exclusively with primes. The 50mm f/1.8 was my first. I have a soft spot for this little guy.
Adorama & I teamed up to offer either a Canon 50mm f/1.8 lens or $100 gift card to their store (for you Nikon types).
How awesome is that!?!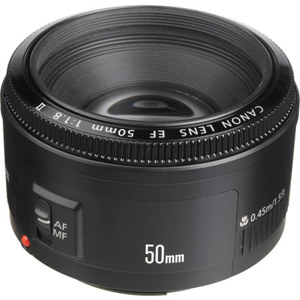 - - - - - - - - - - - - - - - - - - - - - - - - - - - - - - - - - - - - - - - - - - - - - - - - - - - - - - - - - - - - - - - - - - - - - - -
Thank you to Beth & Joanna for convincing me to buy my DSLR while my husband was out of town and not around to Charlie Brown's mom voice me out of the purchase. Sarah thank you for....everything.
I know this is long but this is like my equivalent of the Super Bowl winning touchdown dance.
I'd like to thank Jesus *drops down in to a Tebow*
Okay and thank you to my husband for encouraging me and pushing me to grow and to my lovely children for being my gorgeous muses.
Every person and sponsor mentioned above has impacted my photography journey significantly. Thank you all for the inspiration, motivation, and support. Your generous donations are so appreciated.
Lastly, thank YOU. My readers. My friends. This is my thank you to you for the "likes", tweets, shares, comments, and kind words.
YOU inspire me to be better. THANK YOU! Now go enter this fanfreakingtanstaic giveaway!
xo